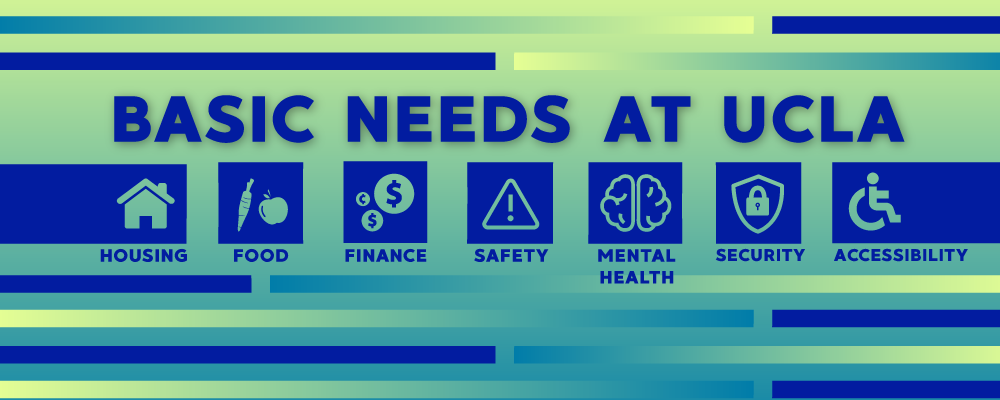 Our Mission
UCLA Basic Needs aims to eliminate student hunger and homelessness. We believe every student should not have to sacrifice their health and nutrition in pursuit of their degree.
Our Story
2008
The global economy went into rapid economic decline with the Great Recession of 2008. Consequently, students experience dire economic distress making a major impact on student hunger and homelessness.
2009
Muslim Student Association (MSA) President Abdallah Jadallah and the Community Programs Office (CPO) Director Antonio Sandoval identify a space in the Student Activities Center for students to access food anonymously. Janet Brown, the Writing Success Program Founding Director, was the first donor to this service. Today, this service is more widely recognized as the CPO Food Closet.
2014
UC President Janet Napolitano creates the Global Food Initiative (GFI) to end global hunger by 2025. In addition, President Napolitano convenes the 10 Chancellors across the UC-system to establish food security working groups on each campus. Each campus receives seed monies ($14K) to support basic needs initiatives.
2015-16
Each campus' basic needs committee is allocated $75K through GFI to support continuing efforts. Students pass the Social Justice Referendum to raise additional funds for student services, which have historically supported low-income, minoritized students. SJR raises $0.50/quarter for the CPO Food Closet.
2016-17
Each campus' basic needs committee is awarded $151K in funds to support and if needed, create additional basic needs programming or initiatives. Due to the rising attention to student hunger on college campuses across the nation, the CPO has collaborated with other college campuses interested in developing and implementing their own food pantries.
2017-18
Each campus is awarded funds to support their basic needs efforts. Like the previous year, GFI allocates $151K to each campus. In addition, each campus receives $250K from Senate Bill 85: Hunger Free Campus initiative.
2018-19
Each campus receives funding support from GFI and SB85: $24.5K from GFI and $150K from SB85. There is a reduction in funding support in comparison to the previous year. Cafe 580, CPO Food Closet, and the Economic Crisis Response Team mark their 10th anniversaries supporting students in need.
2019-20
The state contributes approximately $1M per year, per campus for three years for basic needs efforts. The UCLA celebrates the grand opening of the Teaching Kitchen in the Los Angeles Tennis Center (LATC).
The Basic Needs Committee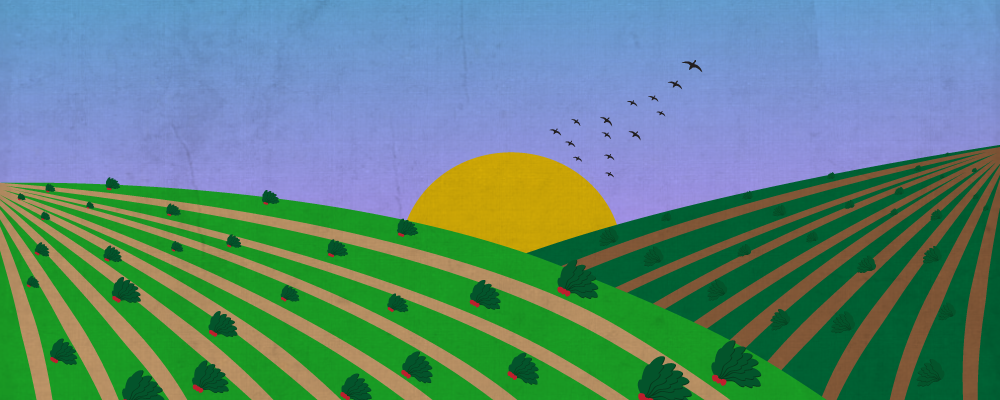 The UCLA Basic Needs Committee is comprised of full-time professional staff, faculty, undergraduate and graduate students, many who come from racially minoritized backgrounds. The committee also includes community members who support our efforts, notably the Westside Food Bank and Los Angeles County Department of Public Health. Committee members (representatives of existing services) are tasked with developing innovative programs, evaluating efforts, advocating for, and allocating funds to areas dedicated to supporting our campus' basic needs. Allies who attend committee meetings serve to advocate on behalf of the programs and services offered by Basic Needs Committee members.